67th Sterijino Pozorje Festival Selector's Report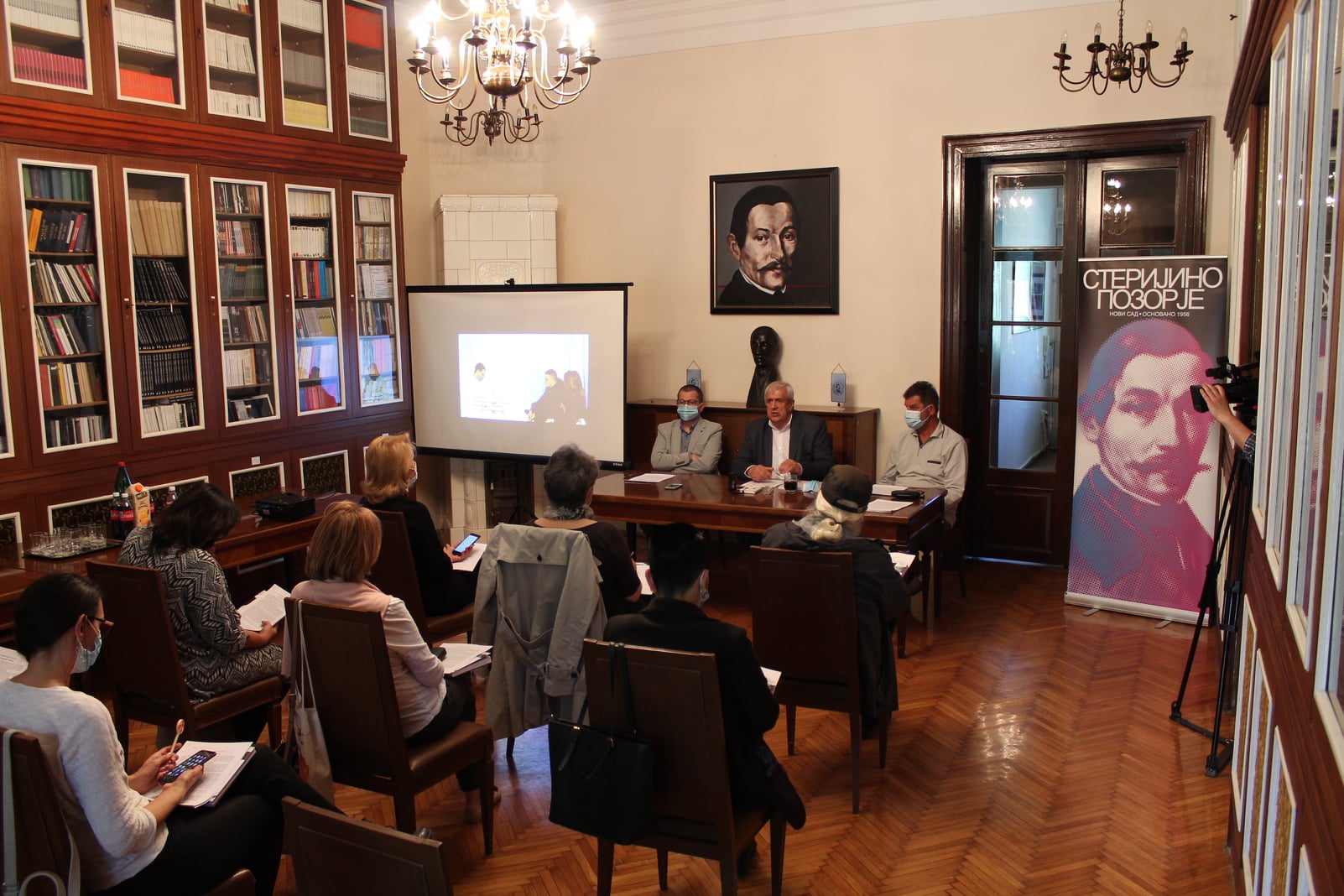 OFFICIAL SELCTION OF 67. STERIJINO POZORJE FESTIVAL
THE TIMES OF ANXIETY
The Sterijino Pozorje Festival is not, it has never been, nor will it ever be, a cross selection, or an average look at the theatre spirit or the state of theaters in Serbia. This manifestation was – or at least this is how most theatre professionals see it – the vision of vitality, capacity, and potential of theatric values reflected through the production of domestic dramas.
The most important achievement of the Sterijino Pozorje Festival is the fact that it describes the model of the world we live in today and determines the dramatic expression of that model, and then values theatric production following that model.
Competition selection
66. Sterjino Pozorje Festival
International selection "The Circles"
and off-program
Performance in honor of the award winners
" Dokle se god budemo samo hvalili, slabosti i pogreške prikrivali, u povesnici učili koliko je ko od predaka naših junačkih glava odrubio, a ne i gde je s puta sišao, donde ćemo hramati i ni za dlaku nećemo biti bolji."
Jovan Sterija Popović
MILIVOJE MLAĐENOVIĆ
Born in Bijeljina (Bosnia and Herzegovina) in 1959. He is simultaneously active as a theatre professional (he was the director of the National Theatre Sombor for twelve years, the director of the Serbian National Theatre Novi Sad for seven years, the director of the Sterijino Pozorje for three years, and the art consultant in the National Theatre "Sterija" in Vršac), a selector and jury member of the most respected theatre festivals, an educator (Associate Professor at the Faculty of Education in Sombor, teaching several courses, including Stage Art, Introduction to Theatre Art, etc.), a scholar in the field of literature (obtained his Ph.D. from the Faculty of Philology in Belgrade), and as a theatrologist.
His plays were staged in the Šabac City Theatre (Rabelais/Virtue/Sin, directed by Vladimir Lazić), the National Theatre Sombor (Maestro, a biographical play about the painter Milan Konjović, directed by Milan Nešković, and Mrazović – A Didactic Anti-Drama, directed by himself), the Youth Theatre Novi Sad (When I Was Swarthy, directed by Stevan Bodroža), and the City Theatre "Semberija" Bijeljina (A Comedy with a Developmental Disability, directed by Dušan Tuzlančić)…